Everything to Know About Cape Town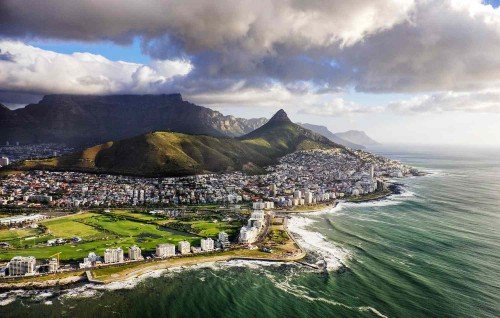 A laid-back city where people have mastered the art of enjoying long, languid meals while admiring one of the many magnificent views.
When to Go
Summer is high-season for Cape Town, getting quite busy between November and March. If you don't mind crowds, this is an excellent time to experience the array of beautiful beaches and enjoy outdoor activities. If, however, you prefer milder weather and fewer people, autumn (March to May) is the perfect time to visit Cape Town, especially in the winelands areas where the vineyards start changing from green to red, yellow and orange.
Celebrate
Cape Town knows how to throw a party and there is no shortage of festivals to choose from throughout the year. A favorite local event is MCQP (Mother City Queer Project). First held in December 1994, each year a new spectacular theme is chosen as inspiration for the cult following of fun-loving creatures to express themselves, making it South Africa's biggest dress-up party. Another much loved event—the Cape Town Carnival (held in March)—is a glamorous celebration of African identity and creativity, given expression through a colorful parade of floats, musicians, costumes and performers along Green Point's two kilometer Fan Walk.
What to Eat
You simply cannot leave Cape Town without having sampled some of the traditional Cape Malay cuisine. While you'll find dishes like bobotie and desserts like koesisters at a range of local restaurants, local ladies in the Bo-Kaap offer the most authentic cooking experiences. Visitors can book a traditional Cape Malay cooking safari and return home with new skills in the kitchen to impress friends back home.
Souvenir to Take Home
A copy of "Long Walk to Freedom," Nelson Mandela's autobiography. The country's first black president and anti-apartheid revolutionary spent 18 of his 27 years in prison on Robben Island in Table Bay. Visiting the island and its prison museum is a popular and informative outing for locals and visitors alike.
Sustainable Travel Tip
Use water sparingly. Cape Town is currently going through a severe drought and intense water restrictions are in place. Locals have been limited to using less than 50 litres a day. While the city is not likely to run out of water soon, luxuries like long showers and deep baths are out of the question.
Wildlife
Visit Boulders Beach near Simon's Town for a delightful close encounter with the local African Penguin colony. These little tuxedoed seabirds are an endangered species and Boulders is home to one of only two mainland colonies in South Africa.
National Park
Cape Point, part of the Table Mountain National Park, is located at the tip of the Cape Peninsula, 60 kilometers southwest of Cape Town. It offers spectacular views, as well as an array of hiking trails and pristine beaches. Being part of Table Mountain National Park, a UNESCO World Heritage site, Cape Point is home to a tapestry of endemic plants, buck, baboons and more than 250 species of bird. It is not just beautiful, but of great historic significance because of its rich maritime history. Bartolomeu Dias names it the Cape of Storms for a reason. The "Point", beset by violent storms and dangerous rocks, claimed many lives with shipwrecks littered all along the rugged coastline. Visit their website for more information on opening times, rates and things to do.