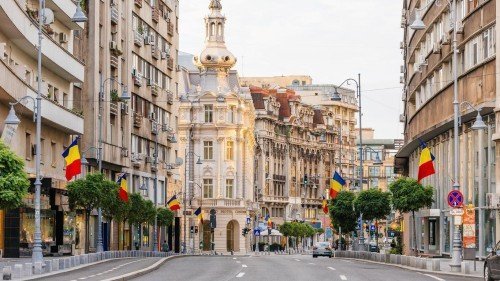 Bucharest, the capital and largest city of Romania, is a vibrant and historic destination that offers visitors a unique blend of Eastern European culture, architecture, and nightlife. Known as "The Little Paris of the East," Bucharest is a city that has something to offer everyone.
One of the most striking things about Bucharest is its architecture. The city is home to a mix of styles, from medieval buildings to Art Nouveau and Art Deco structures. The most famous example of this is the Palace of Parliament, which is the second-largest administrative building in the world after the Pentagon. This massive building, which was commissioned by dictator Nicolae Ceaușescu, is a must-see for any visitor to Bucharest.
Another architectural highlight of Bucharest is the Old Town, which is a maze of narrow streets, historic buildings, and charming cafes. This area is perfect for wandering around and taking in the sights and sounds of the city. Visitors can also take a guided tour to learn more about the history and architecture of the Old Town.
One of the most popular things to do in Bucharest is to explore its many museums and art galleries. The National Museum of Romanian History, the Museum of Romanian Literature, and the Museum of the Romanian Peasant are all great options for visitors who want to learn more about the country's rich cultural heritage. There are also many contemporary art galleries showcasing the works of local and international artists.
For those looking for a bit of nightlife, Bucharest is the place to be. The city is known for its lively bars, clubs, and restaurants. Visitors can find everything from traditional pubs to trendy rooftop bars. The Lipscani neighborhood is particularly famous for its nightlife, with plenty of bars and clubs to choose from.
One of the most unique things about Bucharest is its food. The city is known for its delicious traditional dishes, such as mici (grilled minced meat rolls), sarmale (stuffed cabbage rolls), and ciorba de burta (tripe soup). Visitors can also find a wide range of international cuisines, including Italian, Chinese, and Mexican.
In addition to its rich culture, history, and nightlife, Bucharest is also home to many beautiful parks and gardens. The most famous of these is Herastrau Park, which is the largest park in Bucharest and home to the National Village Museum. Visitors can also enjoy a stroll through the Cismigiu Gardens, which is the city's oldest park and home to a lake and a botanical garden.
Overall, Bucharest is a city that offers something for everyone. Its rich culture, history, and architecture, combined with its lively nightlife and delicious food, make it a destination that should not be missed. Whether you're a first-time visitor or returning to the city, there's always something new to discover in Bucharest.